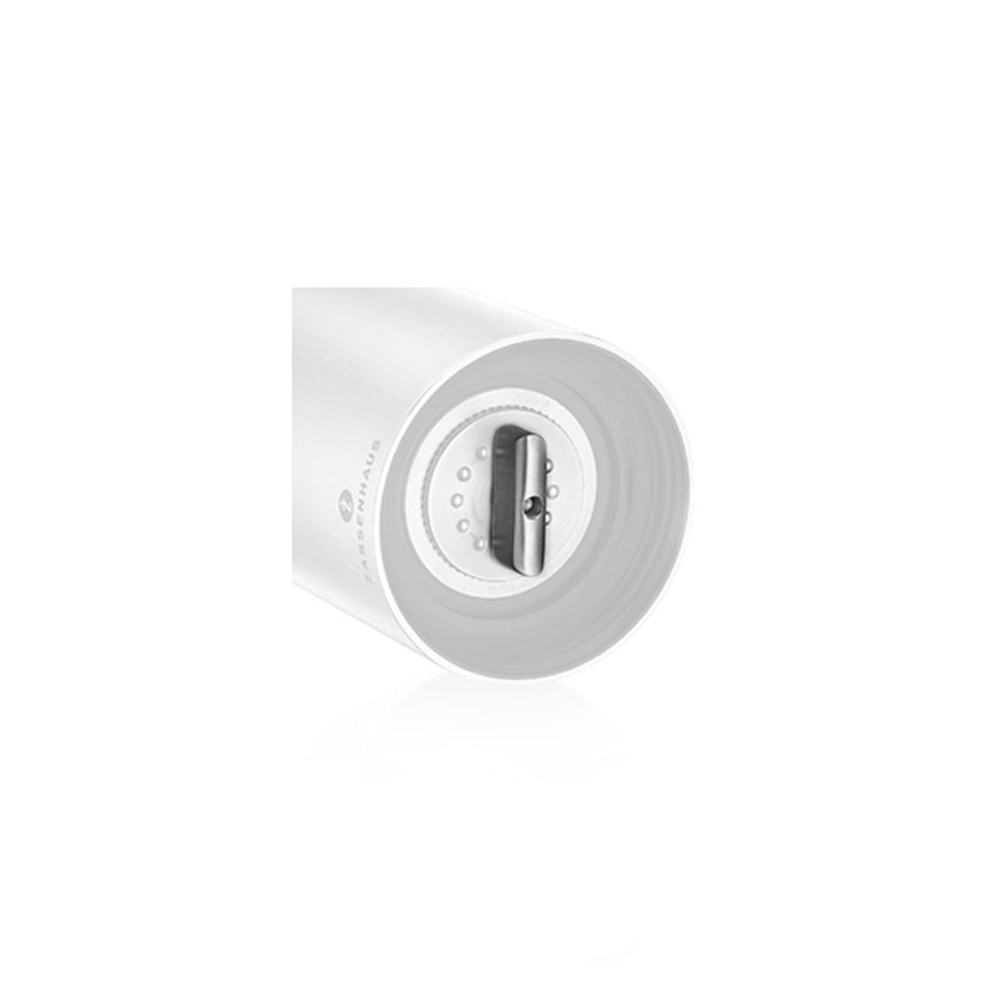 Zassenhaus - Grinder adjuster for Espresso mill Quito - For your espresso grinder ""Quito"". Without content.
Available, delivery time 2-5 days
Manufacturer number:
44665
Product information "Zassenhaus - Grinder adjuster for Espresso mill Quito"
Grinder adjuster for your espresso grinder "Quito". Without content
As one of the few countries in South America both Robusta and Arabica plants are grown there. With the coffee grinder QUITO by Zassenhaus has named after the capital of Ecuador, grind each coffee blend perfectly. The beans come in the elegant Matt stainless steel case, the coffee ends up in a screw-top jar. The quality grinder made of stainless steel can be set precisely - from espresso fine to filter optimally. Two ball bearings support the slight grinding, removable crank sits comfortably in the hand. Your handle has the shape and color of a coffee bean. The material mix of stainless steel and glass gives the mill the modern look. Tip: Clean the beautiful piece at least once a year with uncooked rice.
Enjoyment and quality of life are more related to kitchen and cooking than everything else. This includes the preparation, too. The aroma of fresh hand ground coffee, fresh peppercorns or spicy pepper remember of the past. Zassenhaus stands in this context all times with its coffee and spice mills.
Passion and craftsmanship draw the Zassenhaus products, which impress with creative beauty, technical precision and innovation as well as sturdiness and stand for timeless elegance and aesthetics. Spices and coffee unfold through the processing of the various products of the Zassenhaus mill collection perfect their flavors.